Regular price
1.095 DKK
Sale price
750 DKK
Unit price
per
Always body-safe materials

Easy to clean
The complete package for BDSM
BDSM can be both wild and hot, but can also be a way to bring empathy, presence and a slow pace to sex. The key word in BDSM is excitement, whether it's fast or slow. With the full BDSM package, you'll get everything you need for just the kind of play you prefer: Tether Tape, wax candles, a Wartenberg pinwheel as well as our own gagball and paddle.
With the Tether Tape you can take control, or let someone else take it. The tape is made of self-adhesive PVC that does not stick to the hair or skin - safer for bondage than e.g. ties or rope not meant for bondage, which can cause burn marks. If you really want to live out the submissive dreams, you can use the tape in combination with our gagball. The ball is made of body-safe silicone and the straps can be adjusted to fit everyone. Remember to agree on rules and safe-words before you start, as you cannot talk once you're wearing the gagball.
Use the wax candles to slowly drip wax over your partner(s) body. The candles are made of a special wax that burns a little less hot than a regular flame - but it's still hot, so hold the candle at a suitable length away from the body.
The Wartenberg pinwheel can be used to run over the skin, which gives a tingling and prickling sensation. Experiment with running the wheel over the body, and slowly move towards more sensitive areas.
Our Paddle is good for both beginners and the more experienced, thanks to the it's nice weight, which is neither too heavy nor light. Alternate between light and more firm pats, for an exciting experience for the recipient.
If you're looking for more inspiration and advice on getting started, you can also read our full guide to kink and mild BDSM here.
Discreet delivery & return policy

Although we want to remove the taboo of buying sex toys, we still respect your privacy. Not everyone wants to advertise their online purchase. That's why we deliver in an anonymous cardboard box without a logo.

If you have any questions or need help with delivery, feel free to write to us under "Contact".

You have a 30-day right of withdrawal when shopping at PEECH. This applies to the purchase of all goods. Is there a problem with the product you received? Write us and we can find a solution.
We deliver with DAO and BRING to both home addresses and pickup points, and strive to dispatch orders no later than the day after they are placed. We have free shipping on all purchases over 500 DKK to a pick up point, and over 800 DKK directly to your door. Otherwise, shipping costs only from 39 DKK.

For purchases over 800 kr you also receive a free glass dildo handmade in brushed borosilicate glass and an accompanying PEECH storage bag worth 330 kr.
Easy, secure and fast payment

At Peech you can pay with all major credit cards including Mastercard, Dankort, Visa, American express and many others.

In addition, you can pay with Mobilepay for easy and fast checkout.

You can also choose to pay with Viabill directly in the checkout and divide your payment into 10 manageable chunks with no interest or additional costs.

All payments are handled securely, encrypted and in compliance with applicable legislation
About Peech

Peech is a webshop that sells sex toys under the mantra "small but good". Through a curated quality selection, we convey the products we believe are of high enough quality.

At PEECH, health and well-being forms the framework of our vision. We want to help nuance the perception and existing image of sex toys by asking questions such as: who sex toys are for, how a vibrator can be used and whether it is necessary to sort our products by gender.

At Peech buying or reading about sex toys should not be embarrassing or taboo. PEECH is here so that you can safely explore your sexuality and curiously learn more about it and you.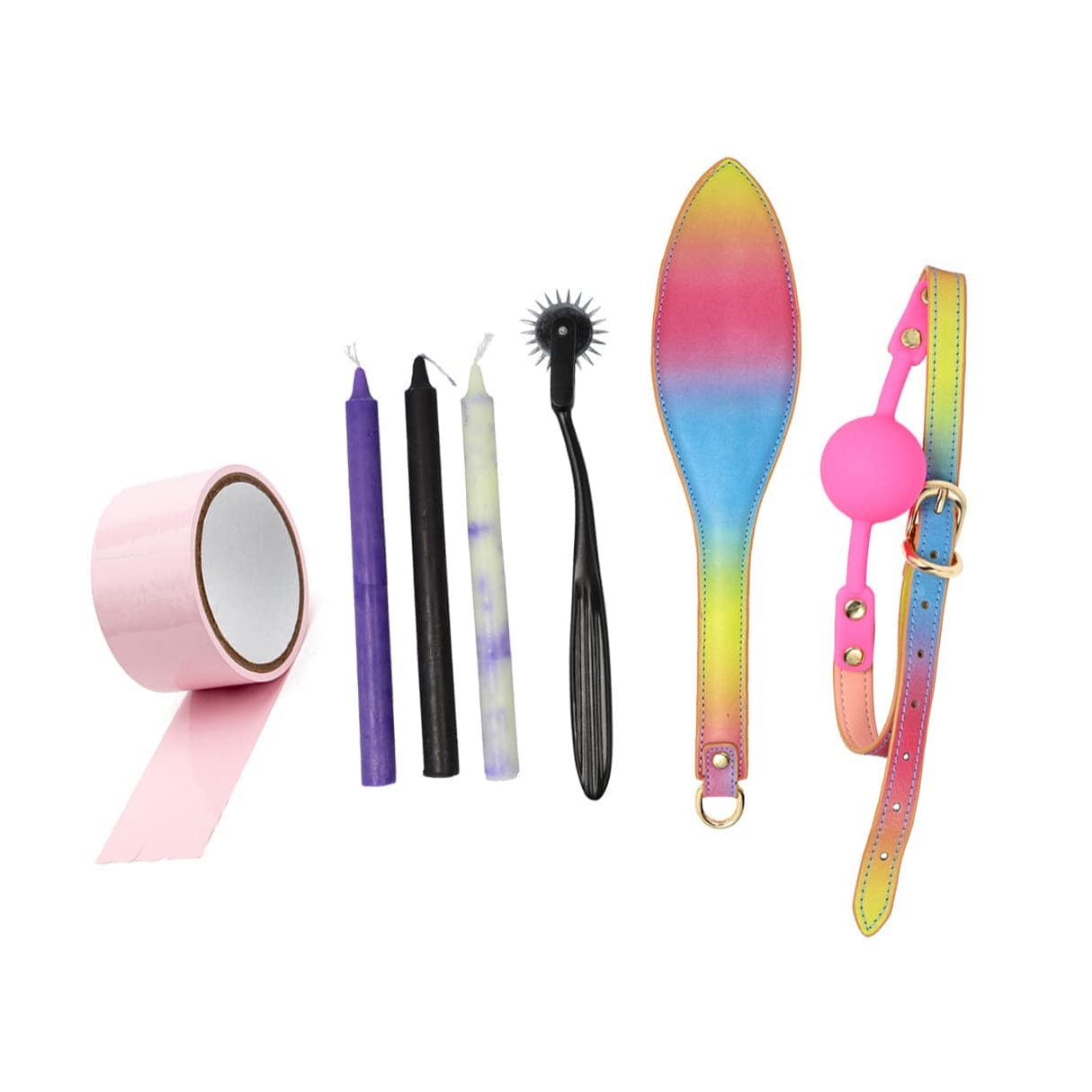 Peech
At Peech, our vision is to break down the taboo surrounding sextoys and which people are able to use it, as well as nuancing the perception of wellness and pleasure. Sextoys and masturbation should be a natural part of everyday life regardless of gender, age or sexuality. With neutral and versatile products, Peech allows you to unleash your desire, and explore yourself exactly how you want.
View all